The pandemic has forced retailers worldwide to adopt novel strategies and marry the digital with the physical as efficiently as they can. The necessity of acquiring a customer-centric and data-centric approach has become more evident than ever: even the retailers that have been lagging behind have been forced to embrace innovative, omnichannel experiences.
Increasingly turning to disruptive technology to achieve such a critical mission, retailers have come up with various innovations to ameliorate our shopping experiences. Besides developing contemporary ideas, they have also been taking already existing concepts and have been redefining them to fit the covid-19 crisis. From virtual high streets to digital fitting rooms, we have gathered a collection of current trends that can assist retailers to adjust to the rapidly changing retail landscape:
Virtual high streets
Due to safety reasons, many shoppers unsurprisingly feel more comfortable buying clothes online. No matter how convenient online shopping is, it still has a severe disadvantage - the apparent lack of the social aspect that so many shoppers crave for. Although finding the middle ground between physical and digital shopping can be particularly complex, it is today possible thanks to the unique powers of technology.
Streetify, an e-commerce platform that launched at the beginning of the year, brings the high street to the shoppers. Blending digital with the physical, it lets its users select the desired high street and with a simple scroll, they can walk up and down the street. What's more, app users can see virtual storefronts, enter the stores, and use all the deals and special offers made in promotion with sites like Rakuten or Groupon. To communicate with the shoppers, retail owners can place messages about deals, delivery options, and in-stock goods onto their virtual storefront.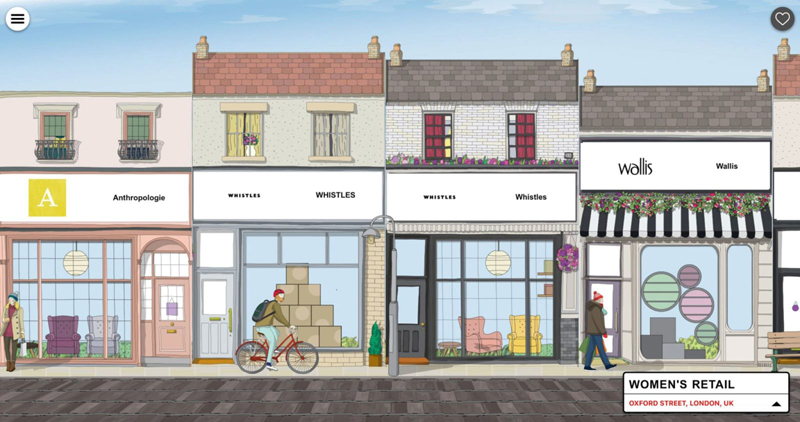 Digital Fitting Rooms
To provide a  safe experience to their shoppers, many retailers are forced to close their fitting rooms. On that note, a modern innovation that has been rising are digital fitting rooms. As many shoppers switched to shopping online, 3D fitting rooms promptly became the go-to method of trying out clothes. The growth of 3D technology does not solely provide a safer experience but also delivers its customers a unique, customized experience while progressively reducing the return rate.
This innovative technology, before largely reserved for luxury stores, is now becoming more available through collaborative partnerships of malls with fitting tools like FitMatch. The tool measures shoppers through 3D, and redirects them to personalized experiences at stores like Ted Baker and Under Armour.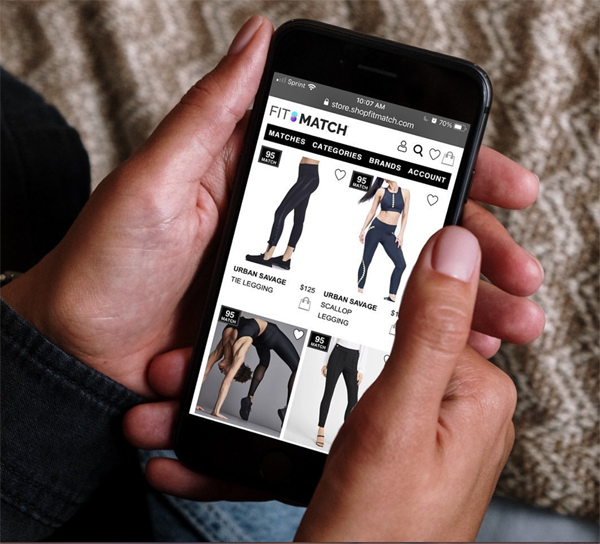 3D look, on the other side, is a tool that scans your body and develops personalized size and fit recommendations. The company also collaborates with brands that produce tailor-made clothing by sharing customer's accurate measurements.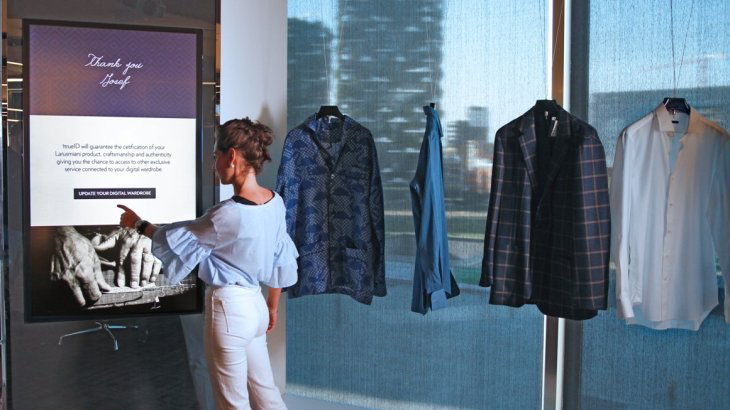 Vending machines
When it comes to vending machines, it is likely that most of us associate them with candies, stuffed animals, coins, and the 2000s. Although the remarkable rise in popularity of the vending machines is not something we expected, the innovation we refer to is slightly different than what you imagine.
Designed as a vending spot for fragrances and cosmetics, the H&M group has developed the machine with the principal aim of making its most popular items easily accessible. Shoppers can in this way get the most sought-after items from & Other Stories (by HM group) with no need to wait. The brand strategically placed the machine in the department store Galeries Lafayette Paris, and we are curious to see whether this concept will capture the attention of the high-end shoppers. More so, in a time when safety and convenience are some of the key features shoppers look for, this concept seems like an attractive alternative to our typical retail.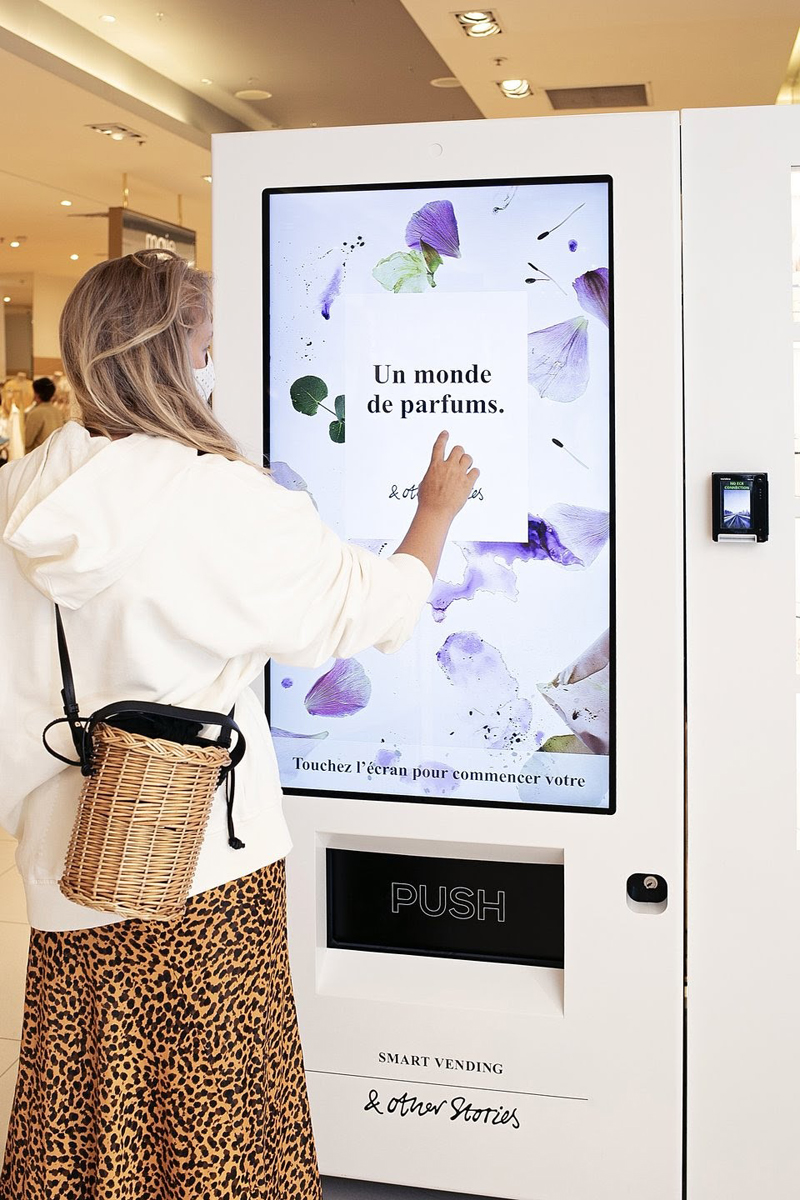 Although placing a vending machine sounds like a no-brainer, implementing this concept to your strategy is more complex than it seems. From choosing a strategic location to developing an efficient restock method, these are just some of the various components to take into mind.
Robotics for shelf analytics
Before the pandemic, the thought of robots moving around the store still seemed quite far away. The coronavirus crisis, however, has introduced this concept to reality, leaving us with conflicting feelings of excitement and discomfort. Although the thought might seem a bit scary, it can be very beneficial: robots can be directed to perform manual tasks routinely handled by the floor staff, while the latter can be redirected to the much-needed customer support.
In the US, for instance, robotics company Simbe Robotics is developing robots that move around, up and down the aisles of a store, with goal of gathering real-time insights about product stock levels and alerting staff. Although robotics are at this moment predominantly used by supermarket chains, Simbe Robotics is also entering the clothing scene through partnerships with brands like Decathlon.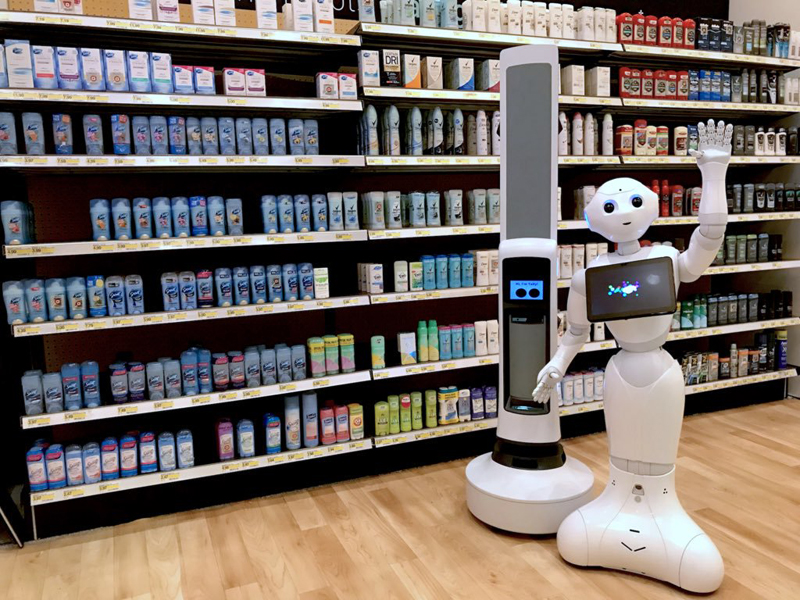 Another successful company, Brain Corp, has developed robots that can verify product pricing, ensure items are located in the right place, and check for out-of-stock items.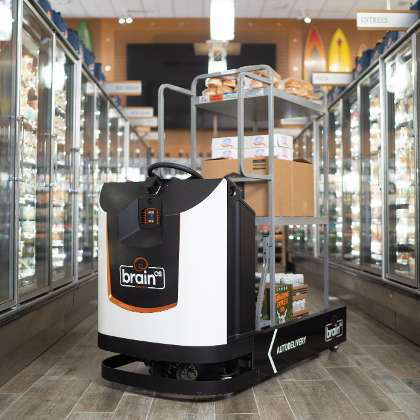 Redefining QR codes
As the pandemic redefines shopping, brands start establishing new forms of social experiences. Burberry, for example, has partnered with China's leading tech company Tencent to form an app that blends real-life shopping with the digital. When visitors scan product QR codes in the store, they will be shown styling tips and supplementary information about the items.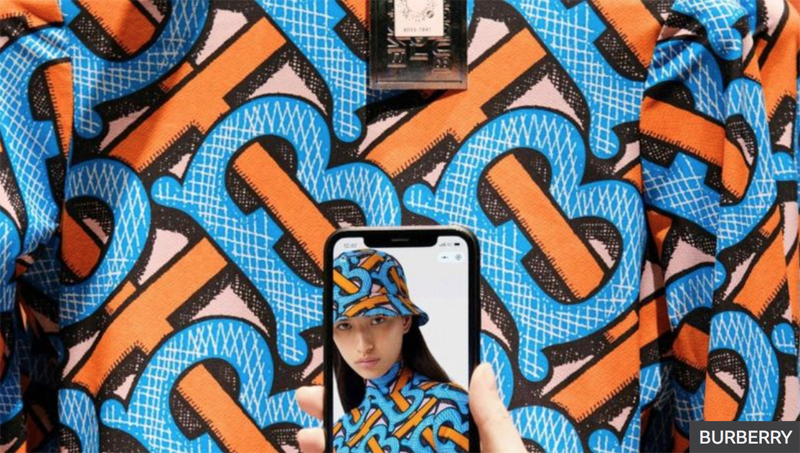 QR codes are also popular in sportswear, with brands like Nike and Levi's partnering with Hero, the virtual shopping app. The app produces a unique QR code for any product in a store's catalogue, whether or not it is available in-store. When scanned by a customer, it will take them to a product page where they can purchase the item and continue communicating with the shop assistant who served them after leaving the store.
Although joyful news of effective vaccines is brightening our harsh reality at least for a bit, it is evident that the effective end of the crisis is still far away. What's more, even when the pandemic is over, its consequences will be the ones redefining our daily lives and the ways we shop. As the retail industry is particularly hesitant to change, it is undoubtedly a daunting challenge for them to see the light at the end of the tunnel. Still, instead of waiting for things to 'go back normal' (they won't), this is a chance to apply these innovative concepts and start a tech-driven, fresh beginning.