As consumer confidence is gravely shaken and most of us have gotten used to the comfort of online shopping, bringing shoppers back to the stores has inevitably become a challenge. While the coronavirus severely threatens our health, a key factor that will determine the shopper's readiness to willingly return to the store is how effective its safety measures are. To properly implement the above-mentioned, we have gathered some tips retailers can apply:
Be transparent about your safety efforts
One of the key things in reconnecting with your shoppers is letting them know you're doing the right thing to keep them safe.  To secure they feel more comfortable coming into your brick-and-mortar, most recommend practicing visible safety efforts and transparent communication. In their recent customer statement, Apple has accurately informed their buyers of their cleaning measures, emphasizing further protocol: everyone entering the store is instructed to wear a face mask and temperature checks will be conducted at the door. Those who do not have a face mask will be provided with one, and the company will keep displaying health information regarding the virus.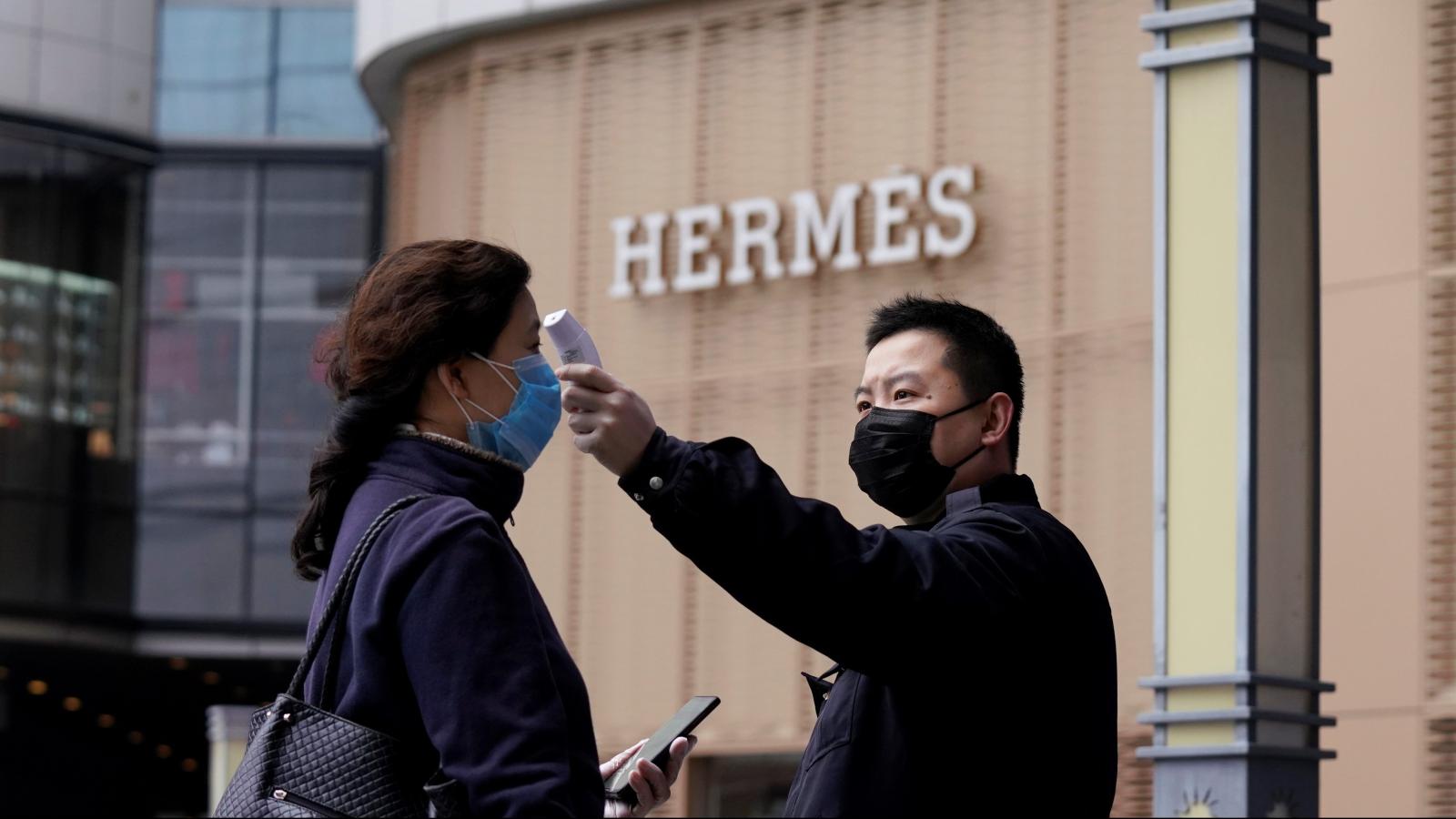 Besides designing a safe experience for shoppers, giving staff the confidence to maintain working at your store is crucial. As they have been away from work for a while and are in direct contact with various people, you must make certain you're providing for all the key necessities that grant a smooth comeback. Cosmetic chain Sephora has, for instance, updated its employee training and safety procedures. In the store, temperature checks are made at the beginning and middle of each employee's shift. A hygiene leader has been appointed in every store, and line coordinators are ensuring social distancing is being respected. The Sephora Health & Hygiene Guidelines from now on allow only every other register to be open and they have introduced additional contact-free payment options.
Talking about cosmetic brands that are selling fragrances and lotions, most of them have removed testers and have temporarily stopped popular in-store services. Besides such obvious alterations, retailers have also introduced changes to their return policies. At Sephora, all the cosmetic products that have been invariably returned will be intentionally destroyed. Although this cautious act minimizes the considerable risk of possible infection, it is unquestionable that it causes a lot of environmental harm.
Ensure social distancing and manage queue lines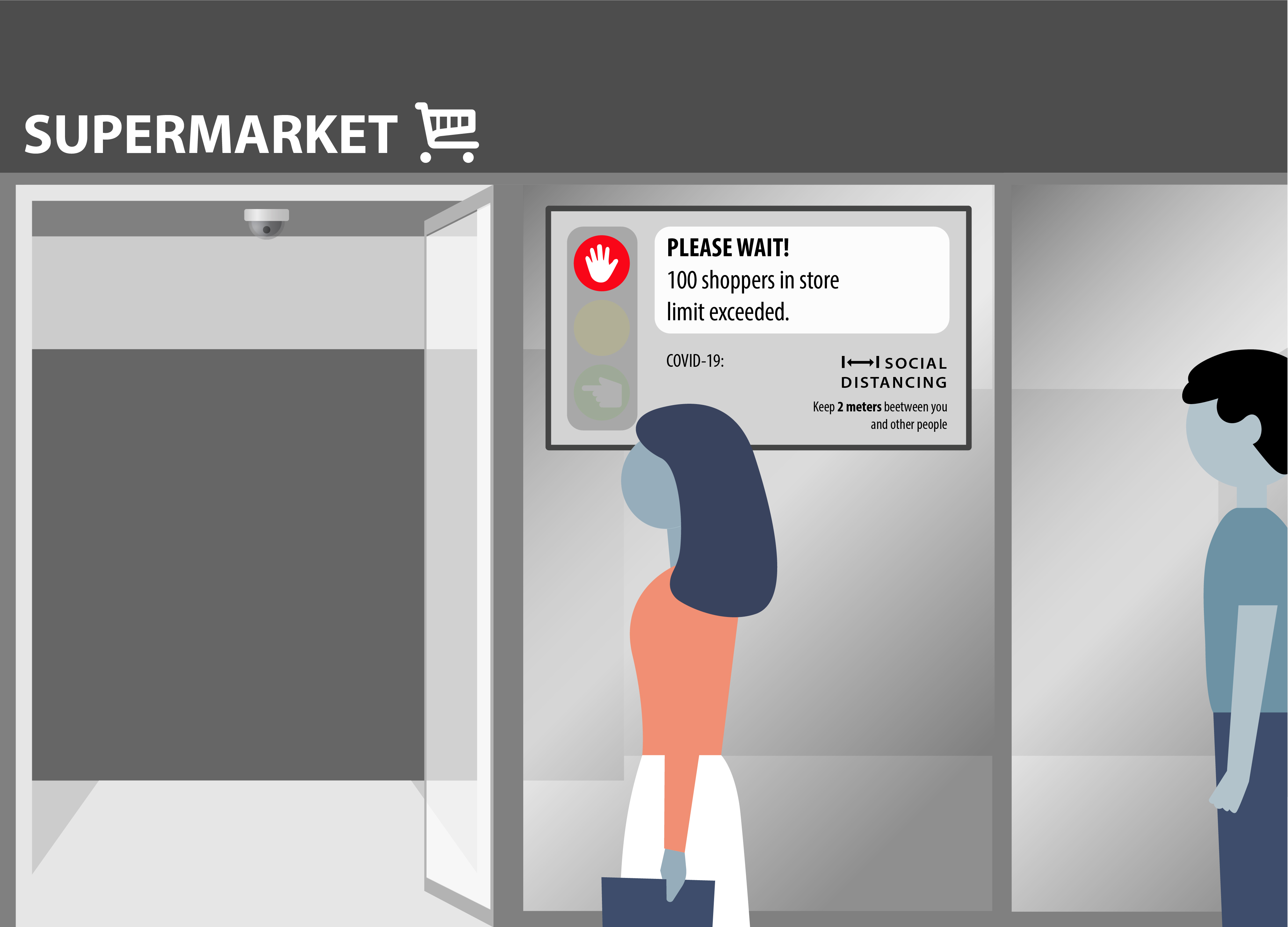 Since social distancing is one of the leading approaches to meaningfully curb the excessive spread of the novel virus, applying measures that sufficiently reduce crowds is high-priority. Stores like Zara have placed key staff members at the store entrance to maintain a continuous track of the number of shoppers in-store, let new customers in, and help them with disinfection.
However, to adequately maintain safety and minimize possible mistakes, introducing a digital system could be much more accurate. With that in mind, an example of an efficient solution that helps track the precise number of people in-store is the StoreDNA Shopper Guard System. While customers queue to enter inside, a display monitor with numbers showcases how many people are currently shopping. Using caution signs, it carefully instructs the shopper to either wait in a queue, or enter the store. The queuing shoppers are, through a display note, also reminded to maintain a considerable distance of two meters between each other. Besides such a digital system, other helpful measures that help keep the 2-meter social distancing are:
Floor markings, particularly in congested areas like close to the counter
Vertical signage that helps direct shoppers into lanes and maintains a healthy customer circulation and
Plexiglass barriers placed at counters as another preventive measure of protection
Properly limiting the capacity of people in the store allows shoppers to enjoy good shopping. As social distancing will naturally become a routine part of the experience, thoroughly implementing safety measures in brick-and-mortars represents an economic investment that will pay off in the long-run.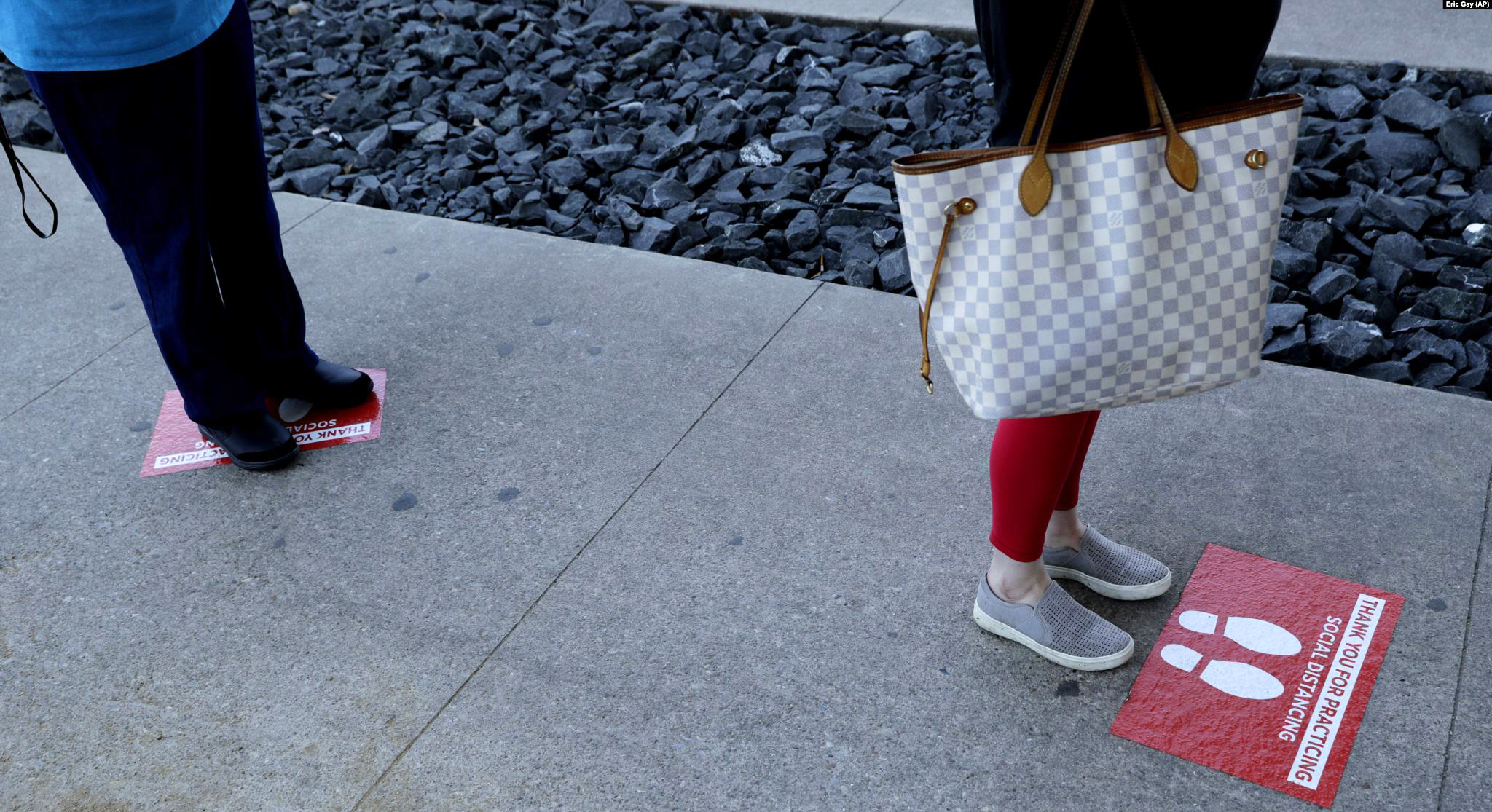 Rethink visual merchandising
Whether aware or not, visual merchandising fulfills a critical role in ensuring a comfortable and safe shopping experience. Therefore, when reopening your store, there are several tricks you could implement:
Make sure to leave enough room for shoppers to walk around by forming wider spaces in aisles
To cut through the clutter, use a minimalistic design
You can design a clear line of sight of products. By decluttering the space, you can reduce the instinct of touching articles while browsing
Many leading retailers are also removing touchable demo items or touch experiences as these are likely to pass on germs. However, instead of eliminating demos, one can place these on higher shelves or vignettes where the items are out of touch. Hence, retailers should focus on maximizing the use of all passive demonstration items, such as display screens.
Due to the virus, one of the favorite activities that have also temporarily been put on pause are fitting rooms. According to a published survey conducted by First Insight, 49 percent of millennials do not feel safe trying out clothes in fitting rooms due to the pandemic. Baby boomers are even more cautious, with 71% of them feeling uncomfortable. Following this line of thought, brands as Kohl and Gap have voluntarily closed their dressing rooms until further notice.  
On the other side, companies that truly depend on the fitting experience were forced to reinvent their model. Suit maker Suitsupply, for example, has introduced standing partitions for men who still need to have their clothes tailored. Designed for 'safe up-close interaction,' the model now demands shoppers to reserve the fitting rooms or private shopping suites that will be sterilized beforehand. We are curious to see how successful this service will be.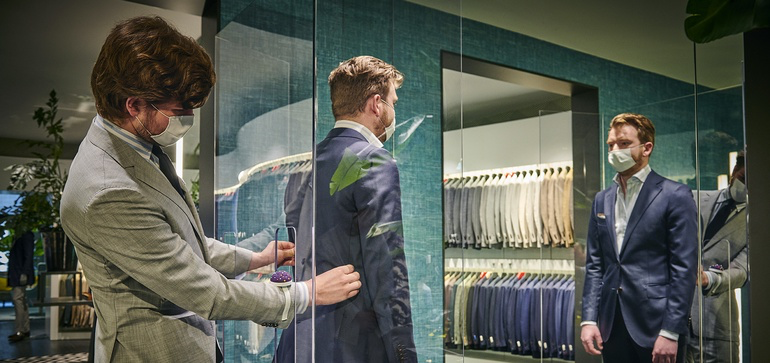 Stop mourning your pre-coronavirus retail strategy
Ultimately, although you are probably cheerful to have finally opened the doors of your brick-and-mortar, do not neglect the other alternatives your customers have gotten used to in the previous period. Ergo, if your shoppers choose to buy online, make sure to maintain a convenient click and collect experience, and an elevated level of customer service. Instead of picking the items in-store, you might consider placing collections hubs outside the shop. Such a method will help reduce extra footfall and checkout queues, and will additionally become a new experience.  
Let's not fool ourselves; the period in front of retailers is a tough one. However, the sooner you start implementing changes and readjusting to the new normal, the higher your chances for survival. What are you waiting for? It is time to reorganize.
Are you curious to learn more? Through our integrated decision-making platform at StoreDNA, we help you deliver dramatically improved performance through better product assortments, store layouts, visual merchandising, and associate optimization. Learn more here.